Today's performance engines need a superior oil flow rate than they did just a few years ago. The Argo Manufacturing filter mount was designed to accommodate the increased flows. Mounts are available in either two-stage or single stage design. The standard filter mount accepts a FRAM HP-6filter. All units are CNC machined for optimum flow from billet aluminum with porting on both sides for easy installation and efficient oil line routing. The single stage mount is available in horizontal or vertical ports to eliminate 90° fittings. Added for the two-stage mount is a 40 mesh 381 micron screen filter and100 PSI bypass valve to allow the unit to filter even in an overpressure situation. The filter screen allows for easy inspection for contaminants and debris and can be cleaned and re-used. A screen filter mount is also available for applications where the two-stage filter is not required.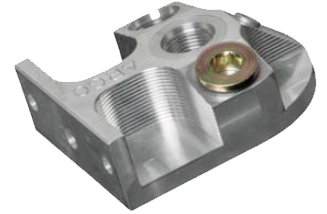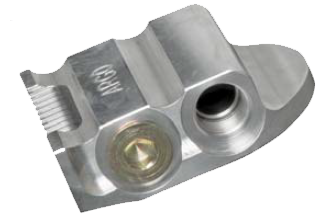 Single Stage Filter Mount Vertical Port
Single Stage Filter Mount Horizontal Port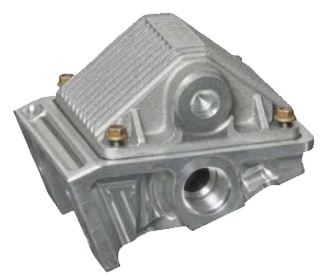 Fram Single State Filter Mount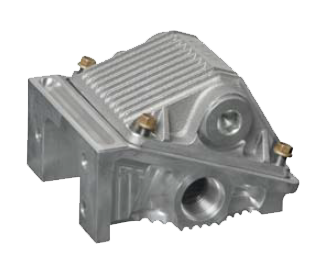 Screen Filter Mount
Quick and easy inspection for large contaminates and debris. 40 mesh 381 micron screen filter.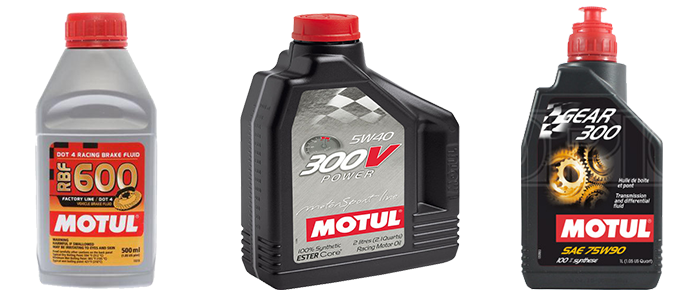 ARGO Manufacturing is a Motul dealer. Motul offers a full line of high performance lubricants from Synthetic engine lubricants to gear lube and brake fluid. Motul products are manufactured to the highest quality standards for top performance on the track.
Please give us a call for more information about Motul Products!
Copyright © 2019 argo-pace-rapco.com
Powered by: TS Web Designs