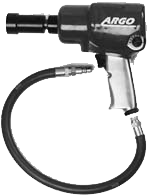 Tornado "Side Port" Air Wrench
Re-designed double hammer air wrench with high speed motor. Wrench delivers smooth balanced power so it does not try to twist out of your hands while finding the lug nuts. Pin-lock design to securely hold the Twister lug nut socket in place. Includes air whip and Twister 1" lug nut socket.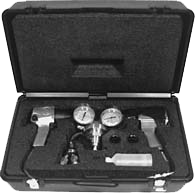 Air Tool Carrying Case
Protect your tools from damage in transportation and storage. Enough room inside for two air wrenches with whips, one air regulator with splitter, four socket sand a bottle of air tool oil. Case is of high impact strength plastic with an inner liner to keep tools in place. Dimensions: 24" x 14" x 8".
High Flow Couplers
Precision fit with high flow design reduces pressure drop by 50% over other types. Available in exclusive manually locking style or standard coupling style. Special manual locking prevents accidentally dis-connecting the coupler
Argo Manufacturing offers a variety of Couplers
(Female) 3/8" NPT
Locking (Female) 3/8" NPT
(Female) Reusable hose clamp 3/8" X 5/8"
Locking (Female) Reusable hose clamp 3/8" X 5/8"
Argo Manufacturing offers a variety of Plugs and Regulator Fittings
Plugs
(Male) 3/8" male NPT
(Male) Reusable hose clamp 3/8" X 5/8"
Regulator Fittings
1/4" male NPT to female quick disconnect coupler
3/8" male NPT to female quick disconnect coupler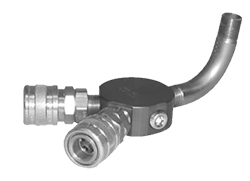 3/8" NPT 90° Elbow
Smooth radius 90° fitting enables full flow with 0 PSI drop.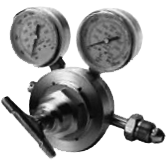 High Flow Air Regulator
Regulator with diaphragm designed to flow 183 CFM at 250 PSI. Pressure drop at 200 PSI is only 10 lbs. 3/8" NPT ports.
Items Not Pictured
3/8" NPT Splitter (3 Port Outlet ) 0 PSI drop splitter for use when two or three hoses are required off one air regulator. No sharp 90° corners to cause pressure drops. This allows more volume and pres-sure at the end of the line.
3/8" ID Air Line(50 ft. Long) Seamless synthetic rubber is virtually impervious to oil, heat,and abrasion damage. High strength design features a core fabric woven at effective angles for increased flexibility. Couplers included.
Air Whip 3/8" ID air line 1/4" NPT male X 3/8" male plug X 20" long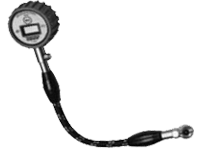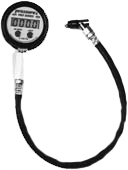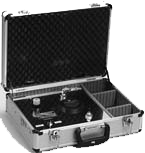 Digital Tire Gauge
Large digital readout with a 03-100 PSI range and 0.5 PSI increments. An accurate gauge at an economical price. Flexible hose with swivel air chuck and bleeder valve are included. ±1% accuracy
Digital Tire Gauge
PSI Large 1/2" digital readout with push button re-zero and on/off. Features include 18" flexible hose with 45º swivel air chuck & bleeder. Molded plastic case included. Accuracy: ±.5% Range: 0–50 PSI
Gauge Calibrator
Portable unit in a briefcase style carrying case. Check any gauge for accuracy with ±0.1% linear accuracy digital gauge. Range: 0.0 - 99.9 PSI. Dimensions: 18"(L) x 16"(W) x 6"(H).
D-Inflator
Ergonomic pistol-grip handled inflator with bleeder on handle. Backlit, large format digital gauge. Reads in tenths as low as 000.1 psi. Accuracy: ±.5%.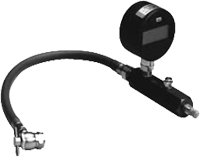 Digital Shock Setter
Set the pressure in your adjustable shocks with this gauge. A 15" long flexible hose allows you to check your pressure while still on the car. Gauge reads from 0–300 PSI in 1 PSI increments.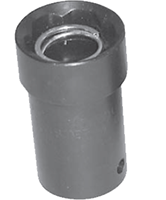 Twister ™ 1" Lug Nut Socket
Self centering CAD design provides a smooth, fast nut engagement with quick release while eliminating any chance of jamming. A greater entry angle makes this heat treated alloy steel socket the quickest and most durable lug nut socket on pit road. Removable ejector springs included
Ripper Adapter
Same internal CAD design as the other Ripper sockets. The back side has been machined to a 1" hex to fit any conventional socket. A tire changer should not be without one on their belt..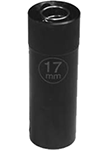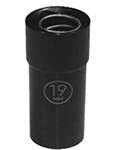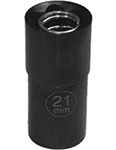 Twister™ Lug Nut Socket comes in 17mm, 19mm, & 21mm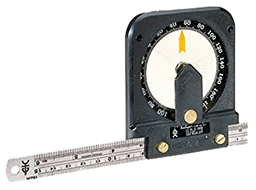 Acu Angle Level
Handy pocket sized angle level. Oil bezel type gauge with magnetic base. Find and set any angle needed, 6" scale included. Accuracy 0.1°.Size: 3 3/4" X 3 1/8" X 1/2"
Copyright © 2019 argo-pace-rapco.com
Powered by: TS Web Designs